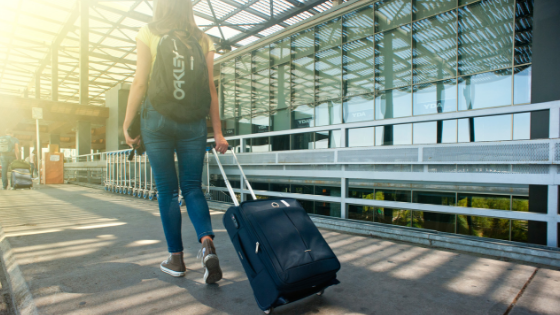 There's so much to remember to organise before an holiday, school tour, business trip or gap year. to an exotic destination.... often people forget to check if they need any travel jabs for their destinations until the last minute leaving a last minute dash to get vaccinated before you go. The travel clinic at Abbey Field pharmacy Colchester is here to help you get protected.
Our travel clinic offers a wide range of vaccination services (including Yellow Fever), medication and advice and can often accomodate patients at very short notice.
Protect yourself before you travel
If you're planning on travelling to an exotic country, travel vaccines may be needed to protect your body against viruses and bacteria that you would otherwise have no protection against. Not getting the vaccines that you need may lead to nasty infections and incurable & potentially fatal disease.
By vaccinating yourself before you jet-off, your immune system will be able to protect youagainst potentially serious diseases. It is also important to bear in mind that for travel insurance to be valid, you need to have been vaccinated against the recommended list of vaccines for the country you are visiting.
How do I find out what jabs I need?
We will tell you exactly which vaccines you will need for your trip and understand which ones are optional. Just let us know of previous vaccinations you may have had so that we only give you what is necessary. ​
The NHS Fit For Travel website is also a really useful website that can help you research the vaccinations and protection you may need, depending on the type of trip you are taking and the place you are visiting.
When is the best time to get vaccinated?
This is very dependent on the trip that you are embarking on but it is best to seek advice at least 6-8 weeks before you travel. Some vaccines require a schedule of doses but you can be advised of this when you first enquire.
How does your travel clinic service work?
We offer an appointment-based, quick and affordable service, although we are happy to accommodate any last minute travellers with appointments on the same day. It is important that you bring any previous immunisation history with you to help the pharmacist work out which vaccinations you need. Just get in touch to book a time-contact details below.
We have teamed up with Pharmadoctorto provide an online portal where you can begin your consultation with us right now and it will save you some time when you come for your appointment (This is optional). To begin, click the following link:
If you have more questions…
With travel health being a very broad topic, if you don't get the answer to your query here, we'll be happy to assist you.
Via email: info@abbeyfieldpharmacy.co.uk
Over the phone: 01206 562848.
Our specialist pharmacist will chat through any queries that you may have.